Cats love chasing mice around the house, scratching their owner's hands and apparently, toilet paper! Well, at least, there's one cat that does! Pusic the cat loves toilet paper so much that his owners decided to give him a huge surprise in the form of 100 new toilet paper rolls. They scattered Pusic's favorite toy throughout the living room. Fortunately, they had a camera all set up when Pusic went nuts with joy. As you can imagine, the video went crazy viral in a matter of hours after his owners posted it online.
Kitty in the Box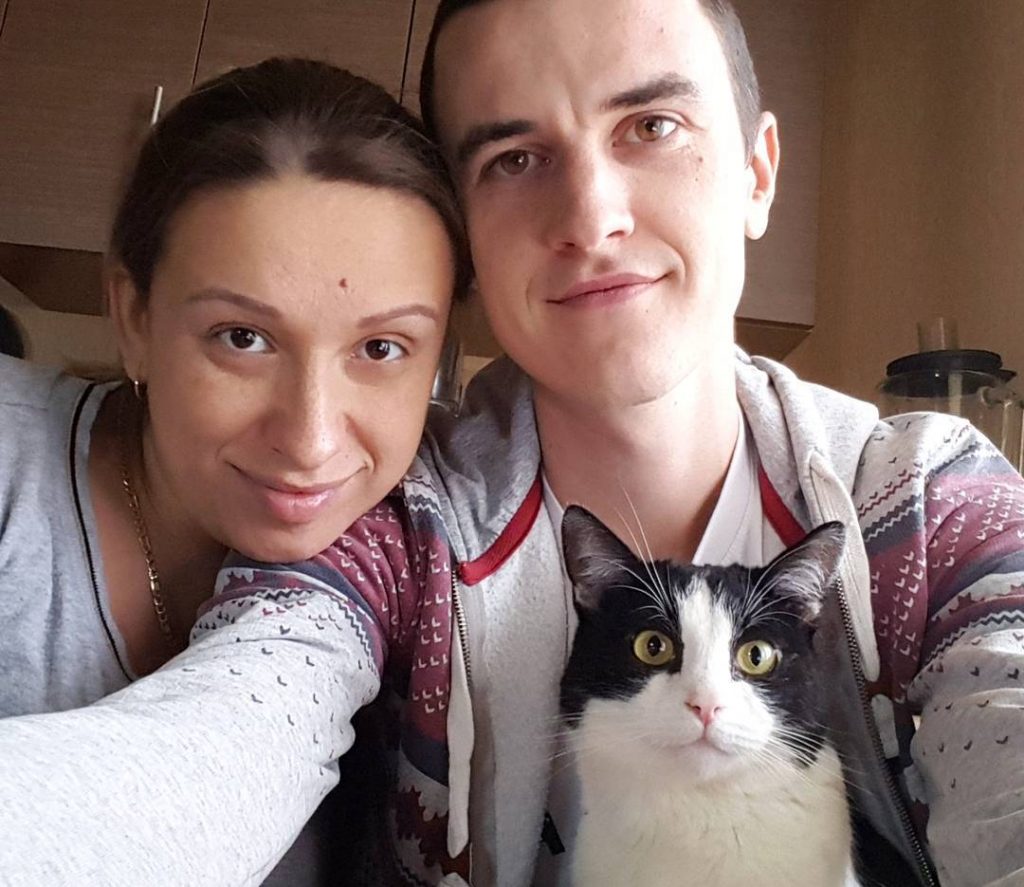 In December 2014, a young Belarusian couple came home and found a box lying nearby. The couple was really curious, so they approached the box and opened it to see what was inside. When they took a look, they found a kitty who had his eyes closed and it meowed incessantly. So, they decided to take him inside and look after him.
Pusic Loves His Humans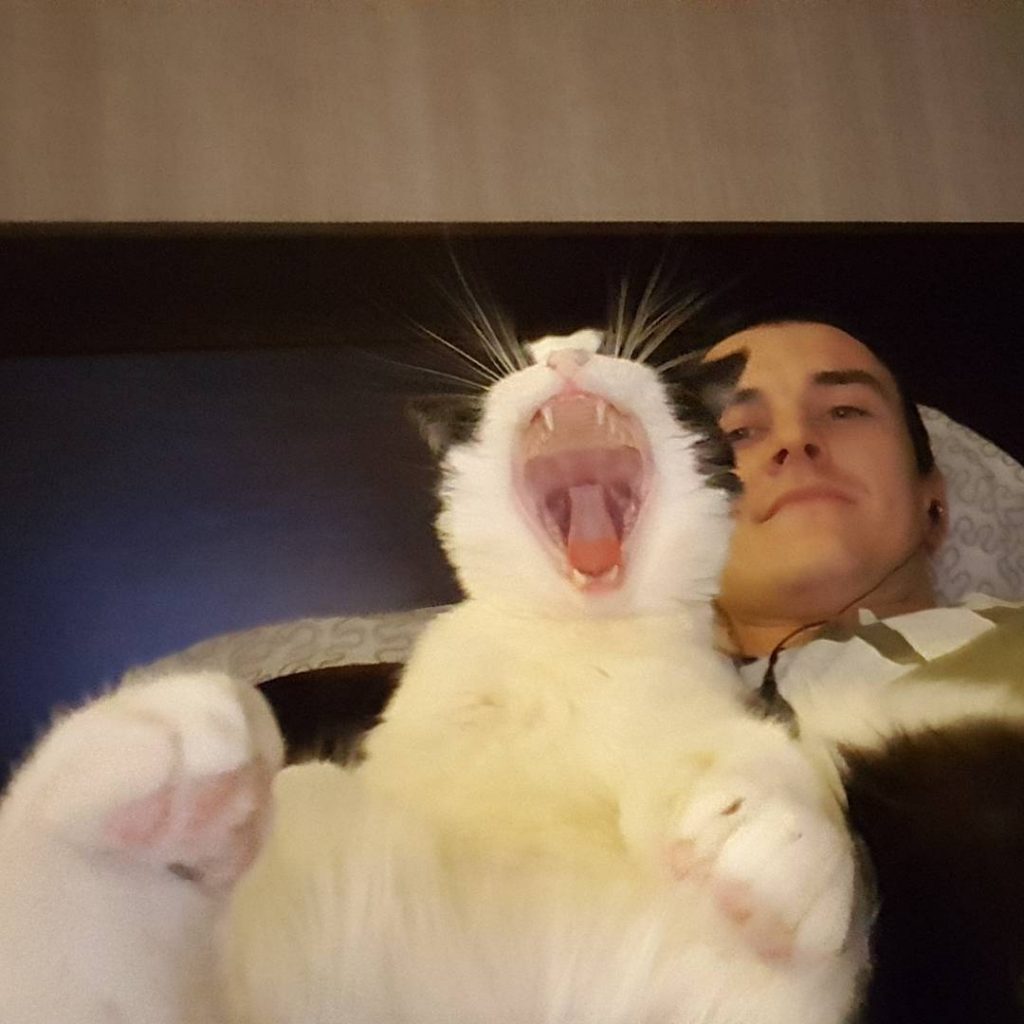 The couple named the kitty Pusic and he became a full-fledged member of his human family. Over time, he grew into a strong cat who was really smart and cunning. His curiosity knew no limits either. But he also loved the couple very much and he would prove it to them by standing on his hind legs and hugging them from behind and licking their faces.
He Went Viral
The couple thought it would be really cute to record Pusic giving them hugs and kisses. But once they started posting the videos and photos on social media, Pusic became a total hit, almost overnight! His images and videos have gotten over 100 million views on Facebook, Instagram, and YouTube. But did you know that he also has his own website called catpusic.com? You can check out tons of hilarious videos of this feline rascal doing his thing there.
He Has Tons of Energy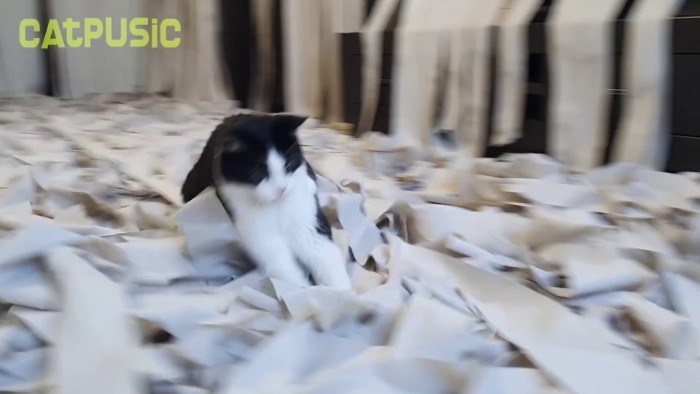 Although Pusic lives in an apartment, he has plenty of things to keep him busy. He got a human brother in December 2016 and they have a lot of fun together. But cats will be cats and Pusic loves having fun on his own, too. So, the couple is always looking for ways to find toys that will keep him entertained because they certainly wouldn't want the cat to feel left out now that he's got a baby human brother.
He'll Wipe the Floor With You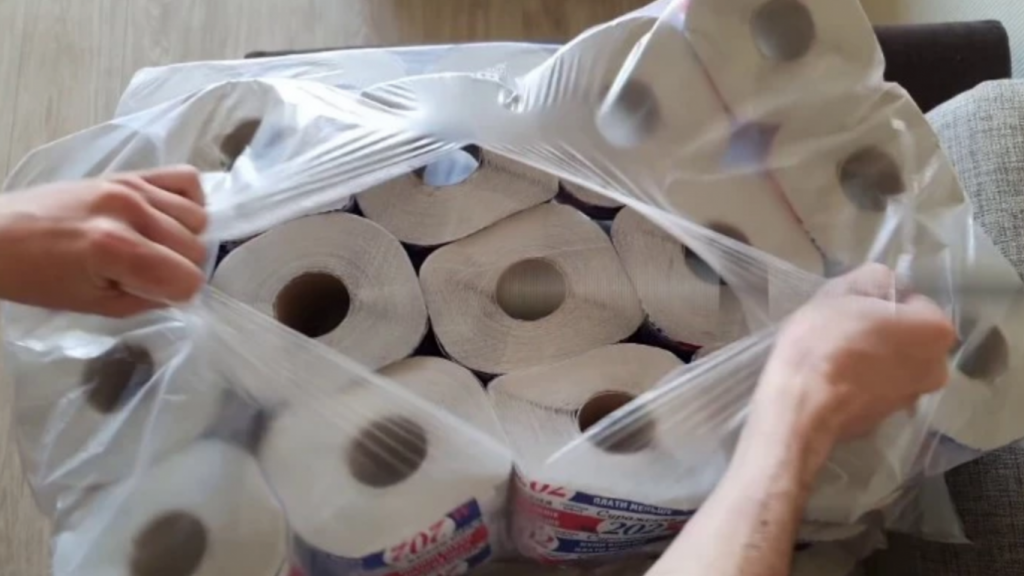 One day, the couple realized that Pusic had a thing for toilet paper rolls. So, they went to the supermarket and bought a bag full of 100 rolls of toilet paper. Then, they decided to let him go nuts in a room full of them and followers undoubtedly went cray-cray. Alright, so maybe a couple of naysayers can't help but complain about the frigging waste of paper or the trees the couple could have saved if they hadn't done this, but who wouldn't go to extreme lengths for their cat?
They'd Do Anything for Him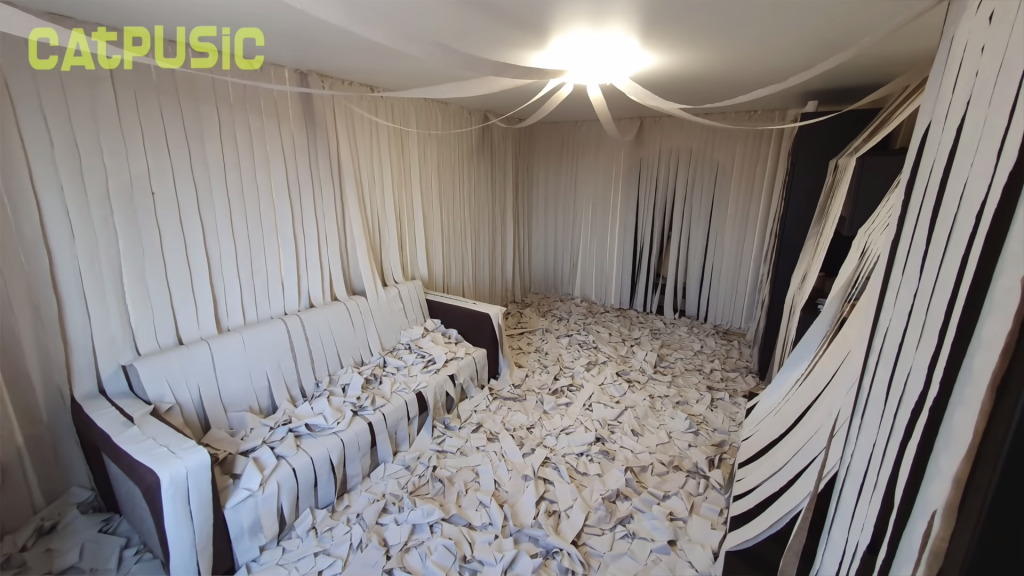 The apartment's living room was covered with toilet paper from ceiling to floor. Even the couch was buried in toilet paper rolls! This kitty was so adorable as he walked into the room and saw what must have seemed like a kitty wonderland. He immediately ran around to make sure he wasn't dreaming. Then, he decided to let go and have fun! And boy, did he go crazy!
Kitty Loves to Slip and Slide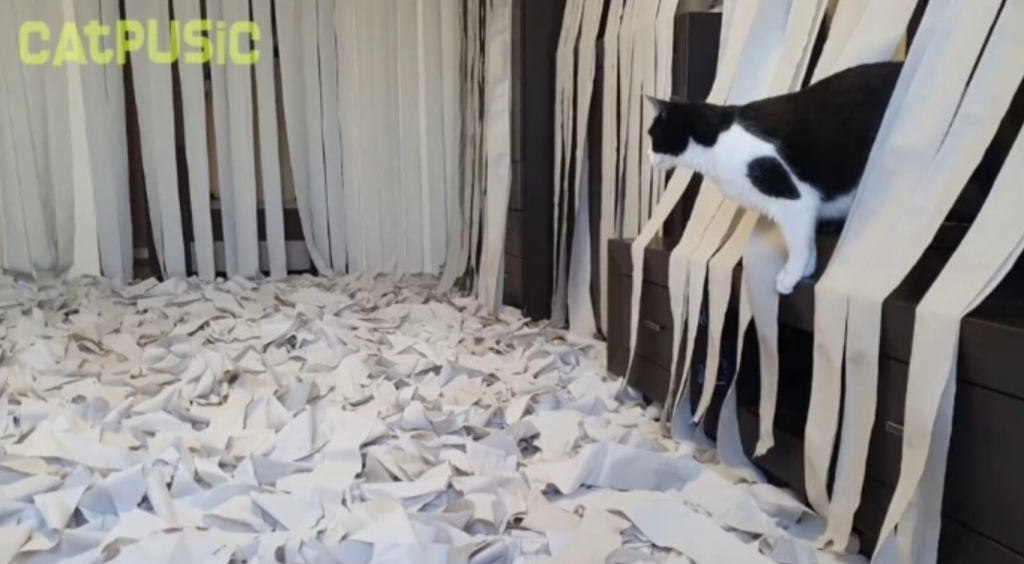 Pusic played around in the toilet paper the same way kids play in the snow during winter. But you might say that the couple took a lot of the fun away from him by unrolling the toilet paper for him instead of letting him do it himself. After all, unraveling a roll of toilet paper is half the fun if you're a cat, right?
He Was Very Pleased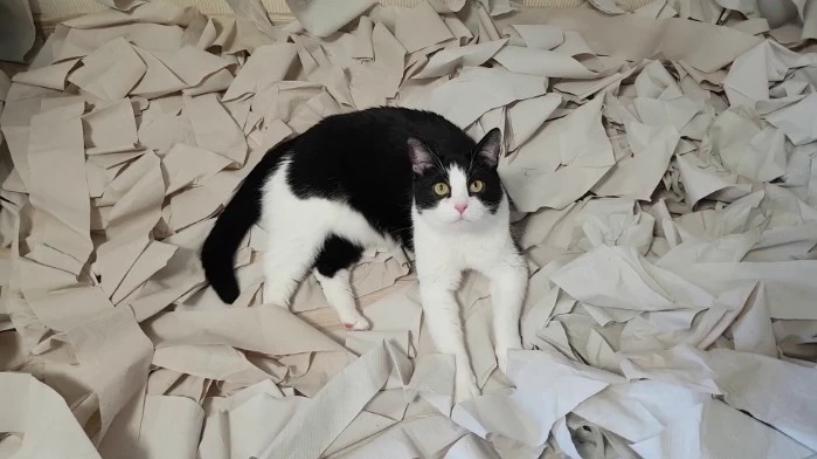 Is it possible the couple overdid it? Maybe! They could have just placed the toilet paper on the floor and allowed Pusic to run and slide on them the way he did without TP-ing the living room. But if cat owners could get a star rating like Uber driver do, then this couple would definitely get a five-star rating! Let's be honest! Aren't they the best human parents ever? Check out the video down below if you want to see Pusic go nuts with his favorite toy in the world: toilet paper rolls!
Serial tea drinker. Professional wig snatcher. Content creator and video script writer who may or may not be John Leguizamo's body double. If you don't like where you are, move. You're not a tree.