The world is filled with wondrous things, so you might need a lifetime or two to explore everything. There are landscapes, architecture, and beauty all around us. It's no wonder people post their vacation photos on social media, too! We'd be sharing these beautiful snaps too if we'd stumbled into so much beauty! Take a look at some of the best snaps we've witnessed so far. Prepare yourself because you're about to see something truly spectacular!
Just Monkeying Around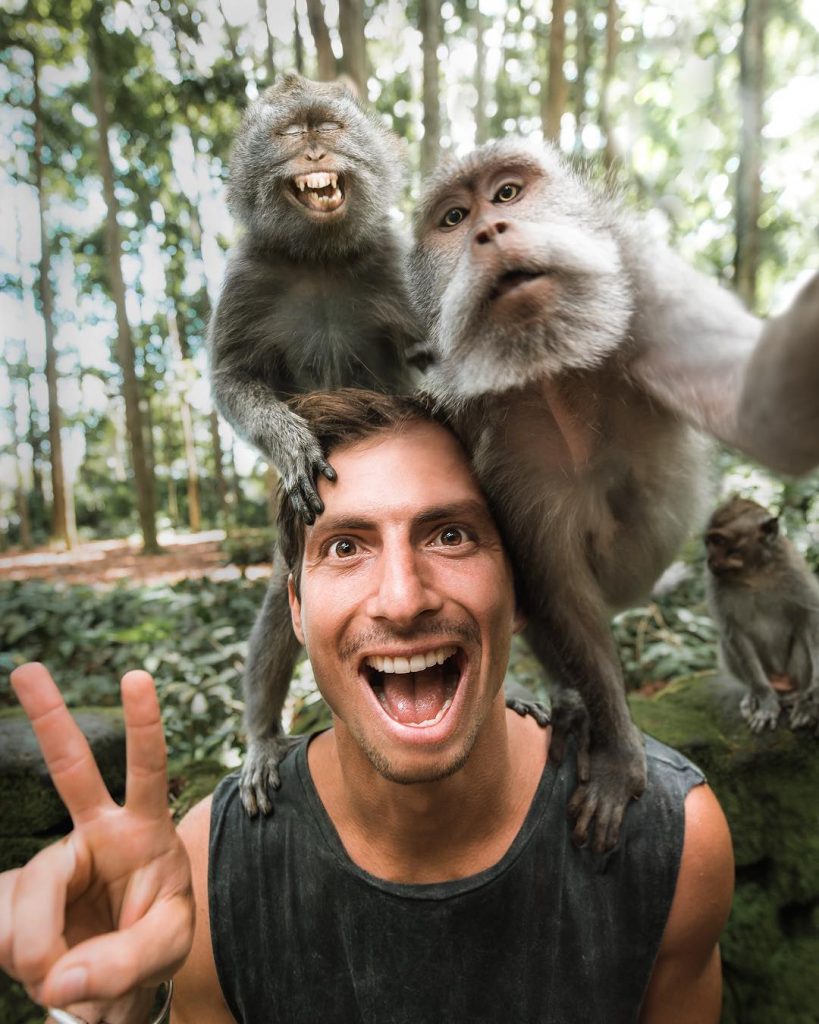 Expect to make a couple of unexpected friends when you're out in the jungle, like these two. The monkey on the right seems very interested in the camera, while the one on the left is just happy to be in the photo. But we feel bad for the one in the background who seems sad he was left out.
Keep the Moon From Crashing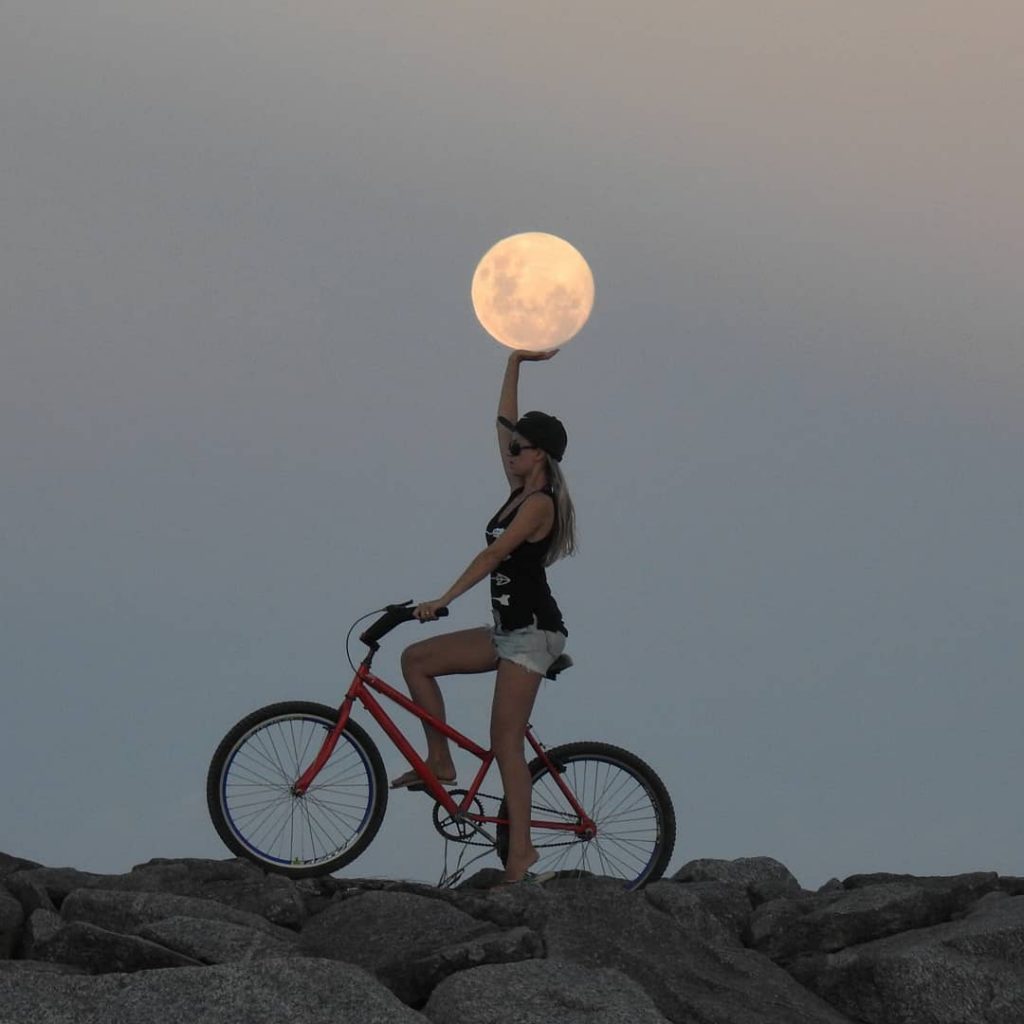 Don't assume that going on a vacation is always easy. Just ask this gal who was busy enjoying a bike ride when she noticed that the moon was falling down. Good thing she was around so she could keep the moon in its orbit.
Don't Let That Tower Fall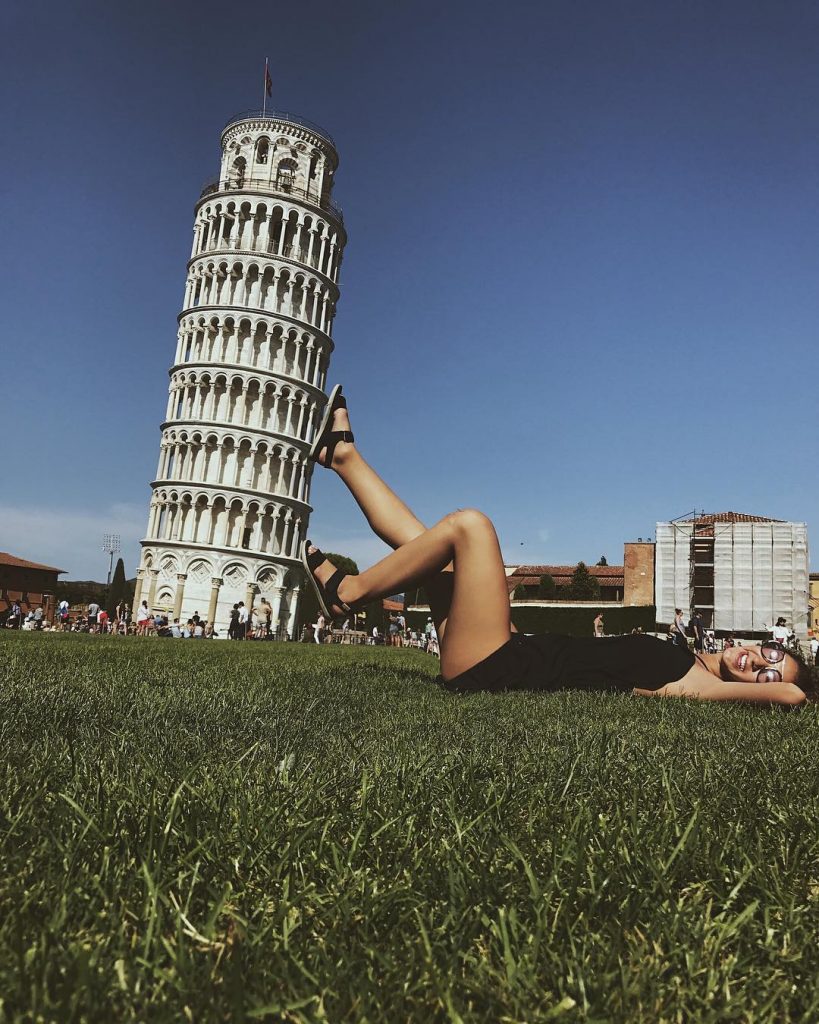 It's funny how angles create the perfect illusion, like this vacationer who's sunbathing in the grass while keeping the Leaning Tower of Pisa from tipping over all the way and crushing the bystanders on the ground. Now that's some serious leg work out!
It's Like Another World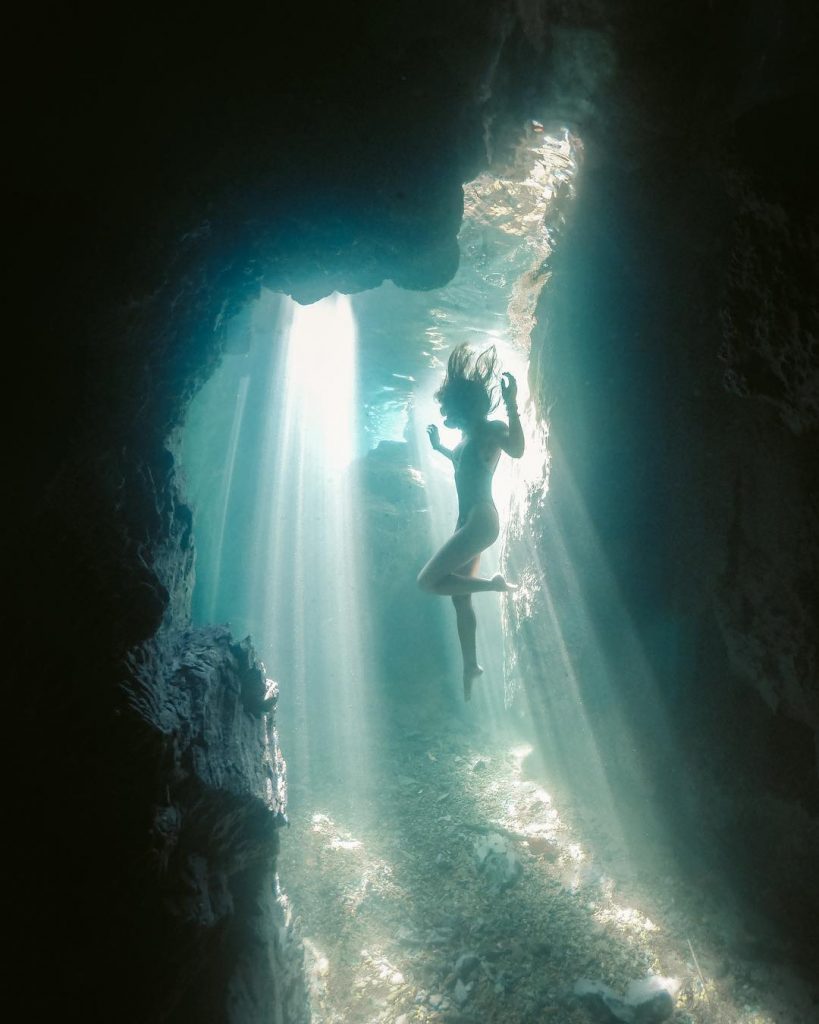 There are some things that look so much better when you're in the water. Like the way the sunlight beams through this underwater cave, which makes this vacationer look like she's a gorgeous sea creature from Atlantis.
Lounging in the Water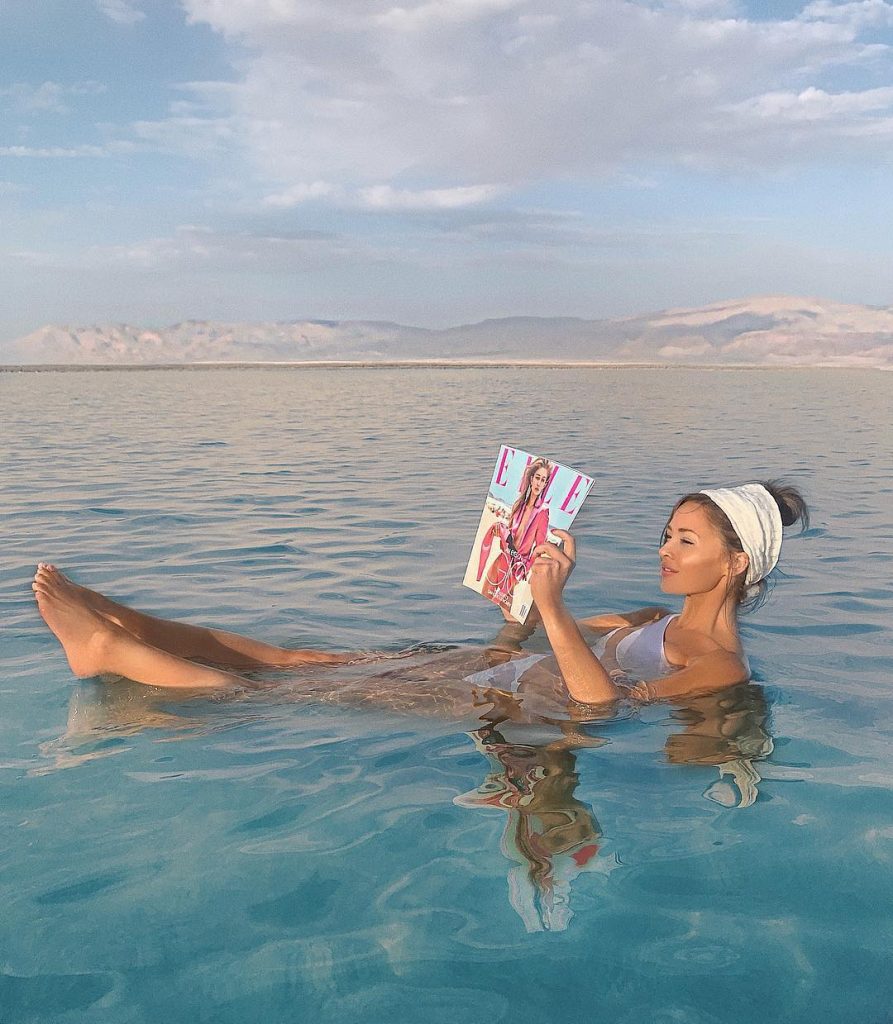 Who says you need to visit a resort to lounge around and catch up on the latest issue of Elle magazine? This vacationer is doing just fine lounging in the water of the Dead Sea in Israel, and she's looking oh-so chilled! Honestly? We're kind of jealous!
Better Than Walking on Water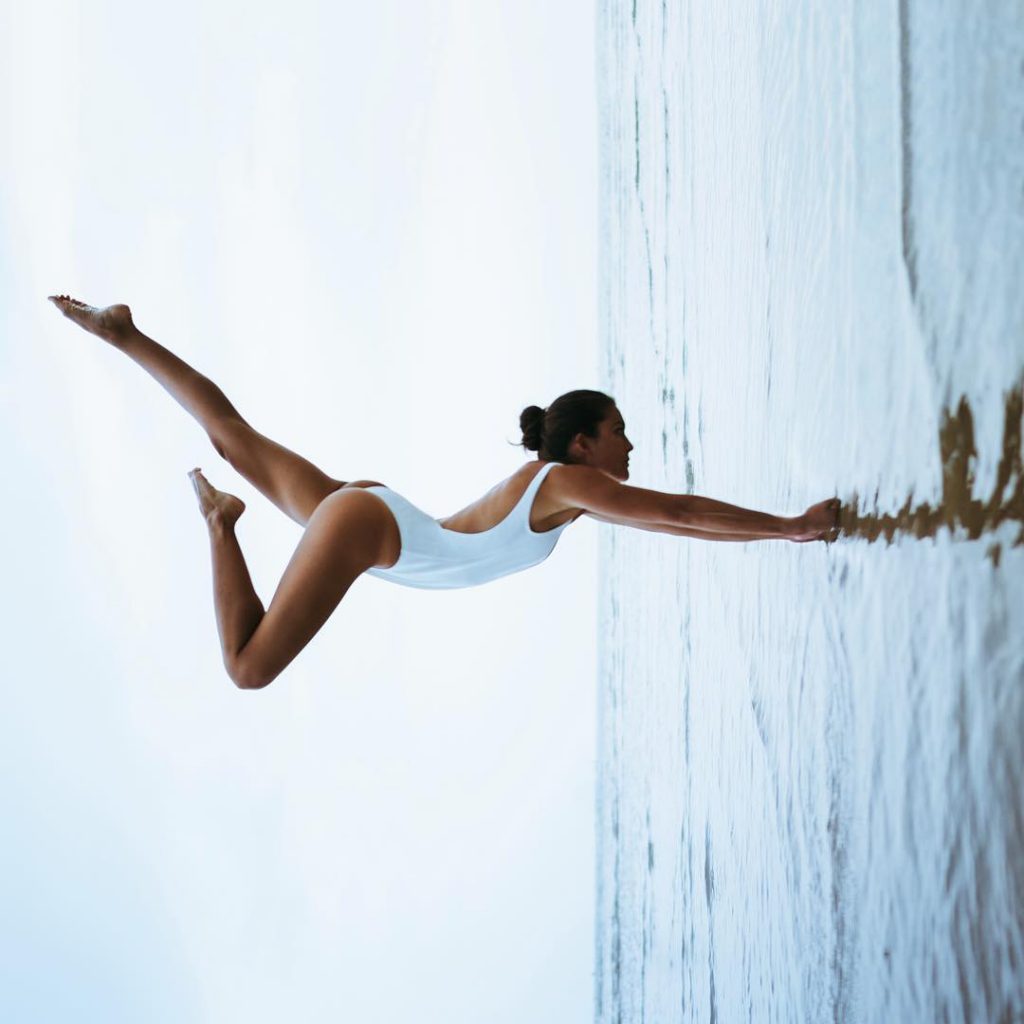 Walking on water? Puh-leeze! Wasn't that already done like 2,000 years ago? Try doing what she's doing! Now, this is a major challenge! Going full-on gymnast while doing a handstand without sinking takes a lot of skill.
Become a Little Mermaid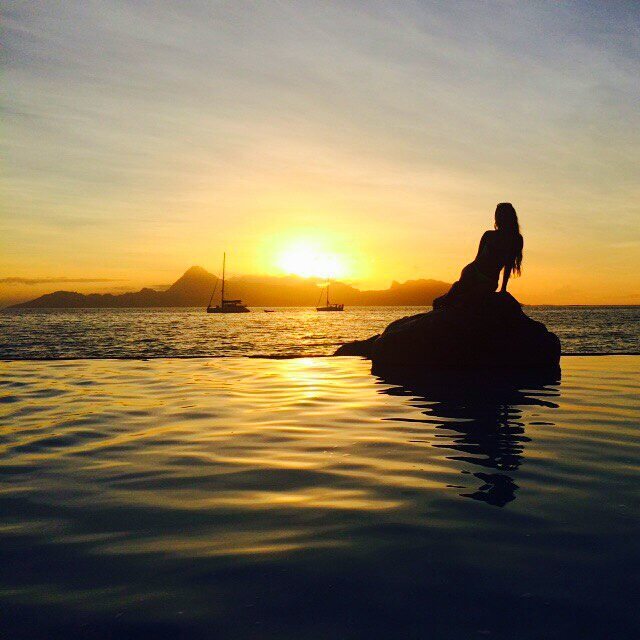 At the right angle, this vacationer looks just like Ariel from "The Little Mermaid." This scenery is so Disney, it's giving us chills! There's the beautiful sunset in the background casting an orange glow in the water with the silhouette of this woman on the rock watching the boats sail away.
The World Above and Below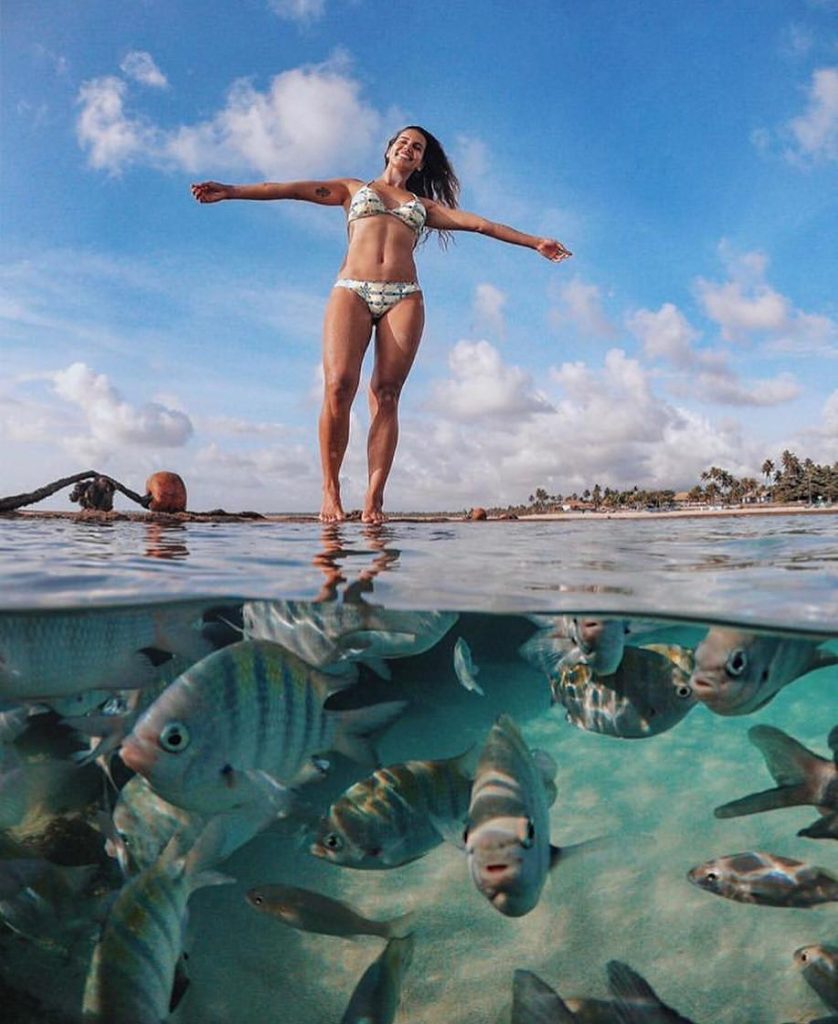 This photo was nicely done. It captures the beauty of the world above with its landmass, blue skies, and clouds. But it's like there's another world right under this vacationer's feet and it's full of interesting sea life. So, watch your step.
A Matter of Perspective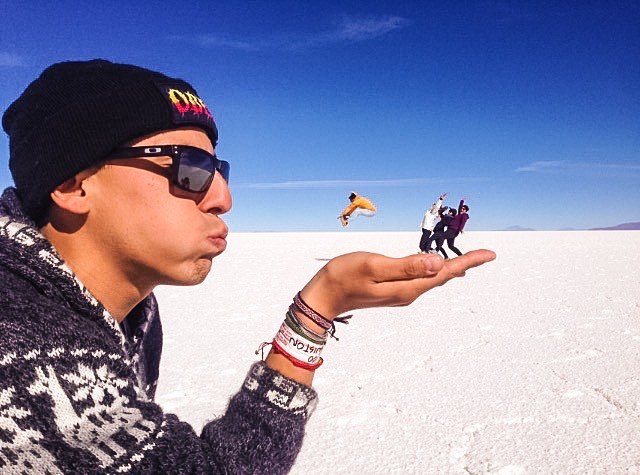 This is totally sick but in a really good way! You're either seeing a bunch of ice skaters enjoying the chilly weather in a far off land or you're seeing a giant man holding four people in the palm of his hand and blowing them away with his breath.
The Tallest Breakfast Buddy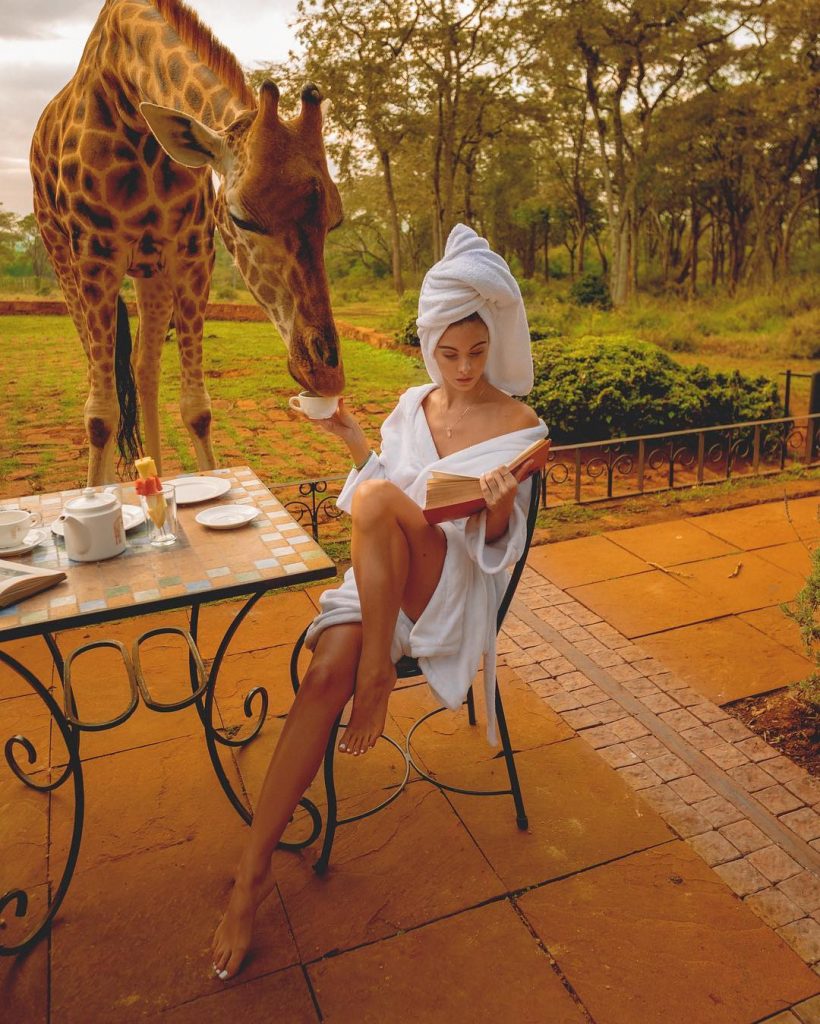 You've never had breakfast outside quite the way this vacationer has. Not only does she get to read a book and enjoy her coffee, but she gets to share her breakfast with a giraffe that peacefully walked over to her. Now that's a beautiful way to get the morning started.
Kiss the Sun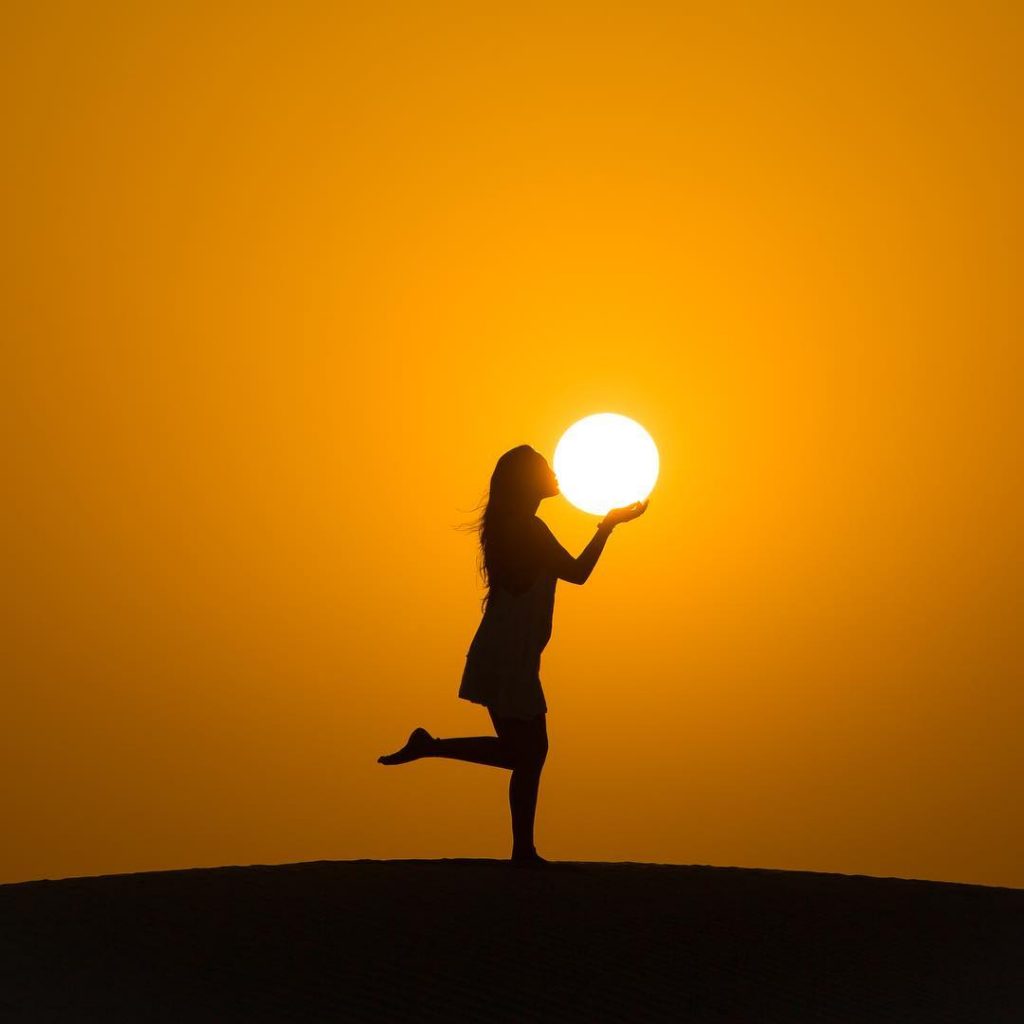 Next time you venture off into the middle of a desert, make sure to take a moment to kiss the sun to thank him for giving you heat and light. But take a selfie too so you can make all of your friends back home a little bit jealous.
Serial tea drinker. Professional wig snatcher. Content creator and video script writer who may or may not be John Leguizamo's body double. If you don't like where you are, move. You're not a tree.