UPS driver Jason Hardesty from New Orleans, Louisiana, isn't worried about the pooches along his route chewing his pants off or biting his legs. He's much too busy snapping selfies with these adorable four-legged friends and even describes himself as "a very easily entertained UPS driver". But this is obvious if you take a look at his Instagram page. So, check out some of our favorite snaps, which proves this UPS driver is committed to building trust with every dog he meets.
Meet Jason Hardesty
Jason Hardesty loves his job as a UPS driver. But can you blame him? Along his route, he gets to take some amazing selfies with adorable pooches like this one, who's a furball full of love and chubby cuteness. Honestly, after taking a look at Jason's Instagram page, we want to know if UPS is hiring!
Smooch For The Road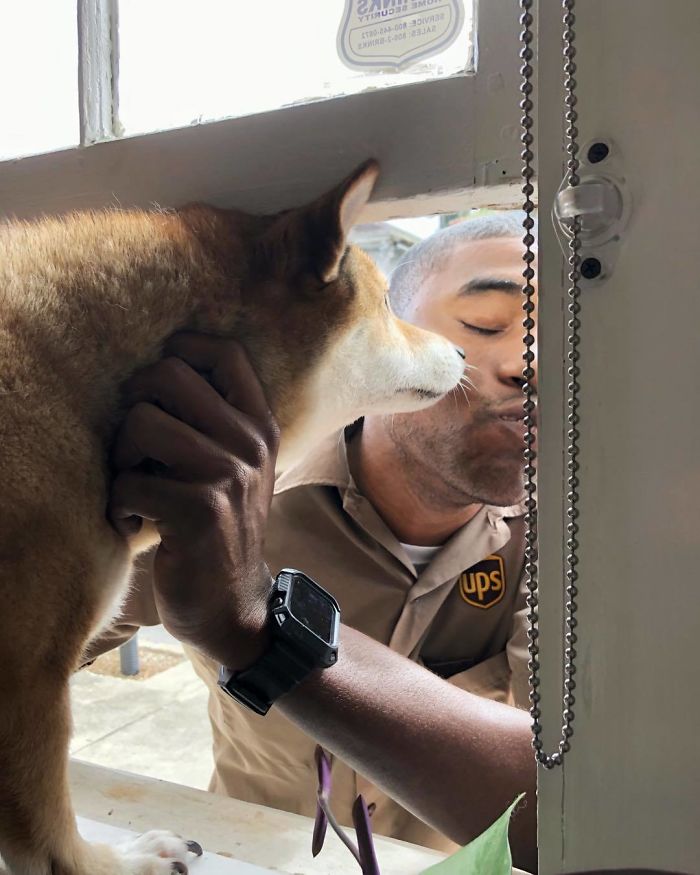 It seems like Jason is on some sort of mission to snap selfies with every dog he finds along the way. But he also accepts kisses on the cheeks from adorable dogs like this pooch, named Dakota. Jason looks like a genuinely happy guy in this pic, too.
Part-Time Dog Walker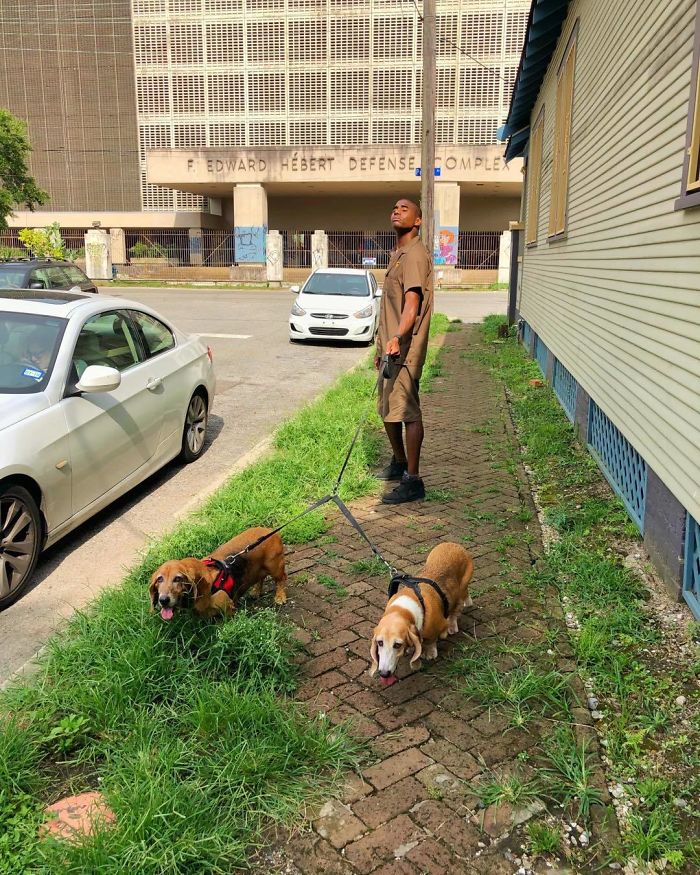 Who says you can't do two jobs at once? Jason doesn't seem to have any trouble juggling his duties as a UPS delivery guy and apparently a dog walker as well. He's handling these two pooches like a total boss and it's just so darn cute. Clearly, this guy is a total dog person!
He Knows Better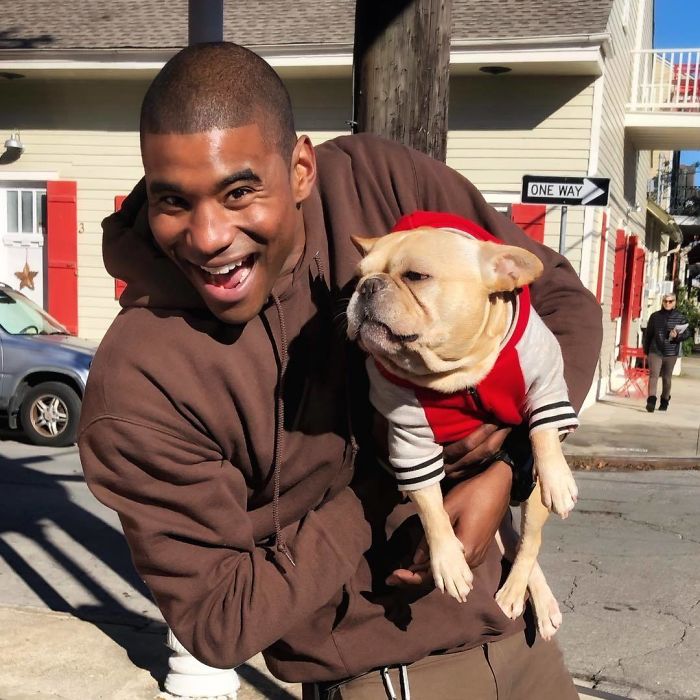 Unlike mail carriers, who have a reputation of being targeted by dogs, Jason knew that to do his job right, he had to win the neighborhood pups over. Well, it looks like it definitely worked. Alright, so maybe Charlie over here's a little grumpier than the others, but Jason can smile for the two of them, right?
He Loves Sunshine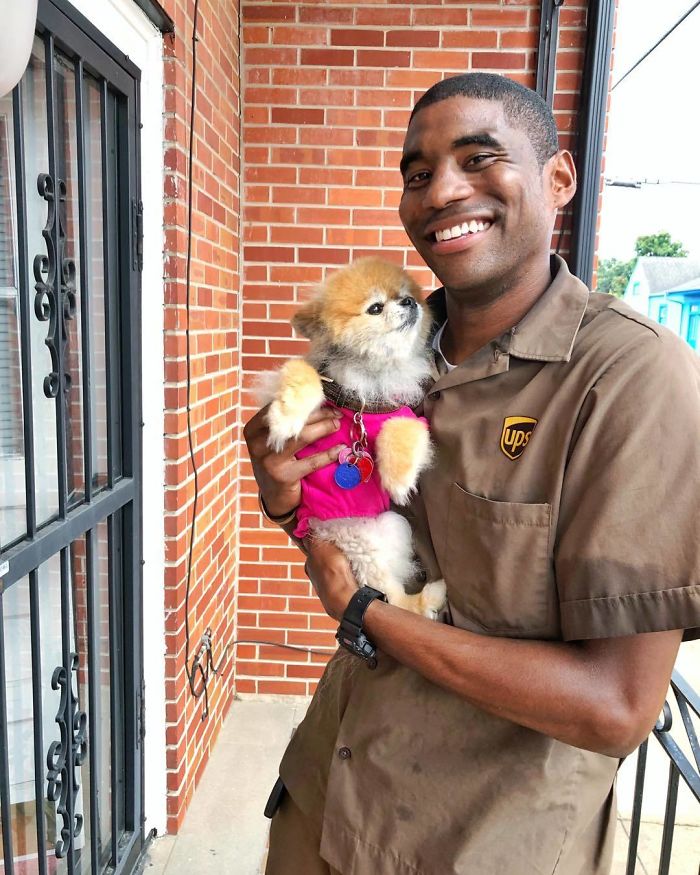 This little ball of fluff is named Sunshine and she's clearly paws over heels in love with Jason. It could be that she loves a man in a brown UPS uniform. He's got such a great smile and dogs like Sunshine seem to be counting every minute until they see their human crush!
The Fresh Prince Of New Orleans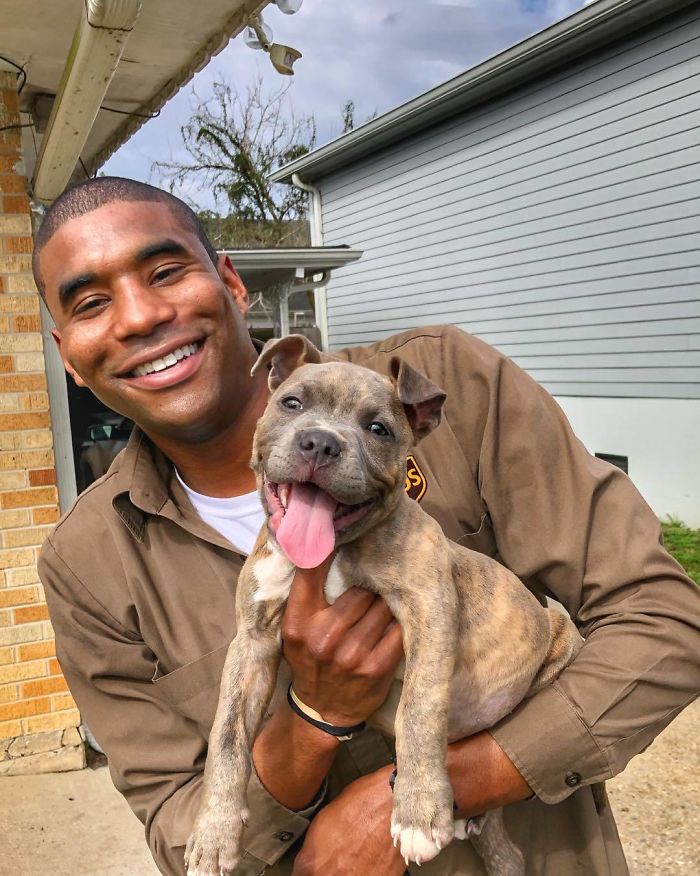 Here's another snap with Jason and Prince. This selfie proves that smiling is contagious. It might explain why the UPS driver started sharing photos of himself with neighborhood dogs using the hashtag #pupsofjay. Obviously, people think he's pretty awesome because they're hitting likes on all his pup selfies.
The Suite Life Of Jason and Kash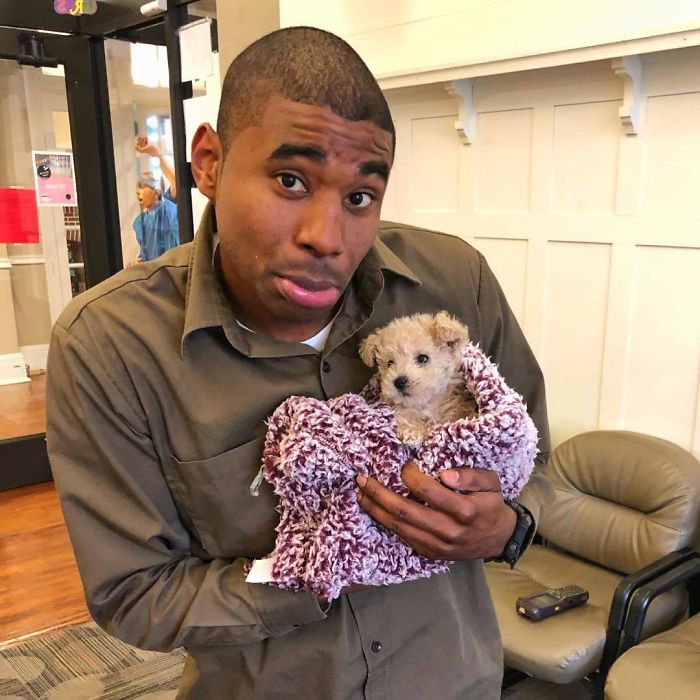 Kash has got to be the tiniest and cutest pup in his route. He's unbelievably small which totally ups the cute factor. We'd swear that Jason was actually holding a teddy bear in a blanket instead of a puppy.  The dogs in his selfies come in all shapes and sizes, but their love for him is as big as the universe.
They're Always Waiting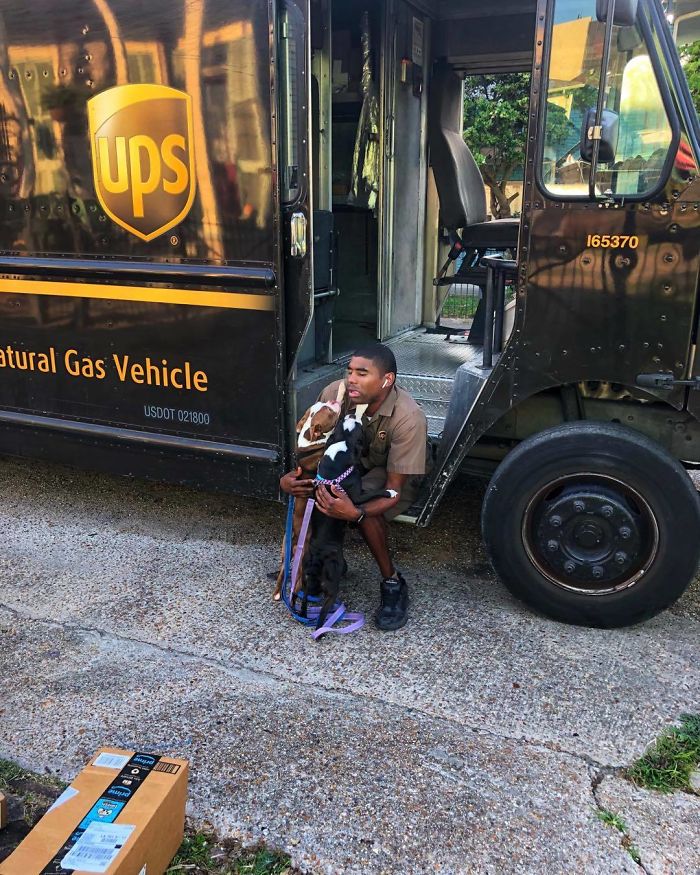 By now, the pooches already know when Jason's about to show up at their door. So as soon as he arrives in his UPS truck, he finds a four-legged friend always eagerly waiting to greet him on his route. He probably wishes he could play with them all day long. But alas, there are packages to deliver and more selfies to take! If you want to follow this adorable UPS man's adventures, make sure to follow him on his Instagram account by clicking on this link.
Serial tea drinker. Professional wig snatcher. Content creator and video script writer who may or may not be John Leguizamo's body double. If you don't like where you are, move. You're not a tree.